Prepping Your Melbourne Study Abroad Pre-departure Checklist
Updated: Feb 7
Studying abroad is a life-changing experience. Packing, however, isn't so much. Calculating what you will need for the next one to six semesters in Melbourne can be difficult and daunting.
Take a deep breath, fellow Singaporeans — we're here to help! Before you head to Changi Airport, take some time to read through this check-list below which covers the necessities you would need to throw in when packing your bags. Now let's get to the nitty-gritty of things!
1. In Your Carry-on Bag(s)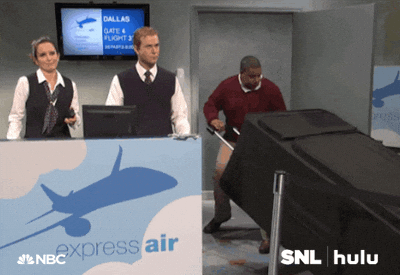 Passport (Probably the most important item, forget this and you will probably find yourself in a mad rush to get it from home or worse, booking another flight.)

"The Golden File of Important Documents" (Store all hard-copies of your passport, eCoE, health insurance, medical prescriptions, accommodation details, receipts for brand new electronic items and phone numbers of emergency contacts in this golden file. You'll never know when you need it in case of an emergency)

Mobile Phone (Prep some in-flight entertainment by downloading your favourite shows to watch on the 8-hour flight.)

Earphones

Portable charger and charging cable

Laptop in protective sleeve (Whether you decide to hand-carry or check-in your laptop, traveling can get rough!)

Wallet with at least $300AUD would be good in getting you started and of course, some SGD just in case

Empty water bottle

Vanity pouch with travel-sized moisturizers, tissue paper, lip balm and etc. (ensure that liquid products are less than 100ml or 100g)

Spectacles (if any)

Any prescribed medication you would need during the flight (eg. inhaler)

Other in-flight entertainment such as books, kindles and etc.
2. In Your Luggage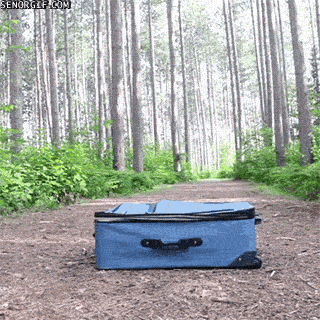 Electronics
Laptop charger and mouse

Thumb drive / USB

Extension cord (If your accommodation has limited electrical outlets, this would come in very handy!)

Power plug adaptor (Good to bring 2 - 3)

Hairdryer (If you find yourself lacking space, can opt to purchase in Melbourne)

Any other personal devices (eg. iPads, Curling irons and etc.)
Medical
Adhesive bandages

Allergy medication (if any)

Medication for cold or flu

Medication for diarrhoea or vomitting

Over-the-counter pain-killers

Eye Drops

Nasal Spray

Prescribed medicine (Ensure that you have with you the doctor's note for future purchases)

Vitamins and Supplements (if any)
Toiletries
Bath towels

Shampoo and conditioner (Travel tip: Pack travel-sized products and purchase normal sized ones over in Melbourne to save you some kg)

Hair brush / comb

Body moisturizers

Facial products (check if the particular brand you use is available for purchase in Melbourne. If not, do stock up!)

Makeup and makeup remover

Nail clipper

Dental care

Hair ties and clips

Feminine products (for the ladies; at least a month's worth)
Clothing
Undergarments

Tops of choice

Bottoms of choice (Try to pack clothing for different occasions)

Waterproof Puffer / Jacket (with hood)

Windbreaker

Winter Jacket

Formal wear (Pack a set or more to cover you for presentations)

Pyjamas

Activewear

Footwear of choice

Socks

Accessories (eg. caps, scarfs, sunglasses, watch, belt, jewellery and etc.)

Bags (eg. backpack, totes, mid-sized everyday bag)
Miscellaneous
Notebooks / planner

Stationeries

Umbrella for Melbourne's erratic weather

Thermal flask

Momentos that would remind you of home
That's about it! Once you're more or less packed, check against this handy checklist that will ensure you have everything you need packed, for your new home away from home!
As all of us prioritise our items differently, do plan ahead and add on your own personal belongings onto this packing list to ensure you won't miss anything out. This would definitely help you avoid missing out on any important items. However, fret not, whatever you may forget to bring would definitely be purchasable in Melbourne. This being said, here's a *packing tip* for heavier packers: Forgo items that you would be able to purchase in Melbourne and probably wouldn't need in the first 3 days.
Do have a read at the Australian customs and Quarantine regulations and note down what can and cannot be brought into Australia. Generally, most foods are prohibited by Australian customs. If you do decide to bring them, remember to declare them at the airport. Trust me, you wouldn't want to face a heavy fine on your first arrival there as a student! Most of all, don't forget the cardinal rule of travelling — pack light and pack smart!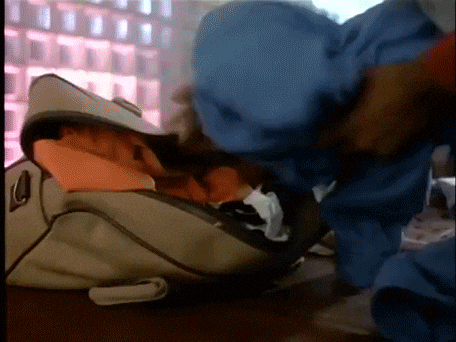 Note: If you're a student from our associated Singapore Student Societies, you might be treated to a pre-departure briefing by current students a few weeks before the start of each semester. Visit our Facebook page to find out more about our partners and their events! If you have any enquiries, feel free to drop us a message on our Instagram as well and we would be more than happy to help.
by JEANETTE LIAU
Hi everyone! I'm Jeanette Liau, a writer and editor at SOV with a passion for bringing words to life. Here, I take great interest in sharing my knowledge about Victoria in hopes of making Singaporeans feel more at home. I am currently undertaking a Masters of Marketing Communications at the University of Melbourne and I also have a degree in professional writing and publishing in Perth. On days when I'm not cooped up in my writer's cubbyhole, I love conquering the keys of the piano and exploring the city!